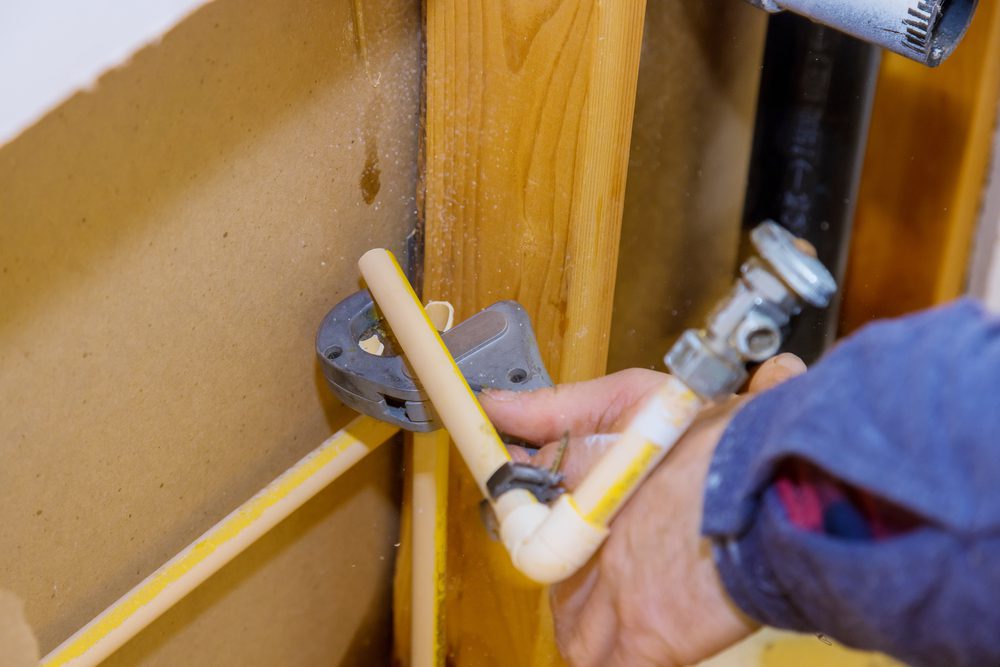 Water Line Repair & Replacement in Statesville, NC
Every home needs a functioning water main. This water line provides the house with running water. If you need a water line repair or water line replacement in Statesville, NC, Hall's Plumbing is available to help. We will complete your plumbing water line repair quickly and correctly. With our help, water will begin flowing freely in your home again.
Don't let a plumbing issue ruin your day! Call Hall's Plumbing today at (704) 878-0039 or fill out our online contact form to schedule professional plumbing services.
Unfortunately I experienced 5 water leaks in an 8 month period from different areas within my home. I contacted Halls Plumbing for a complete water line replacement in the house. The team that showed up and completed work on my house was extremely professional and went above expectations. They did everything they could to limit the number of access holes they had to cut in the walls, including crawling in an extremely small space to run pipes so they didn't have to cut the walls. After the work was complete, they swept and vacuumed to try and clean up as much dust as possible! I was extremely happy with the crew and the work they performed. I would highly recommend Halls plumbing!!
THE IMPORTANCE OF PROFESSIONAL PLUMBING SERVICE
Water lines do not last forever. The day will come when you need a leaking pipe repair. Do not attempt to make this repair on your own. Too many things can go wrong, leading to costly repairs. Our technicians undergo training to ensure they complete your drain pipe repair or water line replacement according to local plumbing codes.
Aging water lines are vulnerable to many outside influences. When the ground freezes and thaws, the pipes may sustain damage. Ground movement can lead to the need for a pipe repair, and water pressure is often a cause of pipe damage. We often find mineral buildup in pipes, leading to the need for a drain pipe repair. Tree root intrusion, if not handled promptly, may lead to you requesting a pipe replacement.
If you notice a reduction in your water pressure or water coming from the faucets in the home is discolored, call us. We will send a technician out to diagnose the problem and make the plumbing water line repair. Do not wait until the problem escalates. Any delay can increase the cost of the repair.
AVOIDING THE NEED FOR A REPAIR
Regular plumbing maintenance helps to reduce the need for a water line repair. Hall's Plumbing will help you maintain your plumbing system. We inspect the pipes and make recommendations for a leaking pipe repair or pipe replacement. With our help, you can detect problems before they become noticeable in the home.
TRENCHLESS REPAIRS AND REPLACEMENT
Homeowners may worry that we will need to dig up the water line to find and fix the problem. Thanks to advances in water line repair, we rarely need to do this today. We offer trenchless pipe repair techniques to reduce the time needed to complete the repair or replacement and minimize the disruption to your home and property. The techniques work with most repairs. We typically offer this option in specific situations.
If the pipes run under your home or landscaping, we recommend a trenchless water line repair. The same holds when we find cracked or broken water pipes resulting from earth movement. Pipes often break because of repeated freeze/thaw cycles, and trenchless technology can repair this damage. If you need a larger water line to accommodate household needs, we use trenchless technology to install the new line.
When our technician visits the home to assess the damage and make a recommendation on water line repair, they consider all repair options. Trenchless technology is used whenever possible for your convenience. This technology eliminates the need for digging up water lines, saving you money.
HOW DOES THIS TECHNOLOGY WORK?
When replacing old water lines, we typically use the pipe pull technique. Our plumber drills a small hole at each end of the damaged pipe. We use the damaged water line to guide the replacement into position.
When completing this repair, we ensure all work complies with local building codes. The completed repair will not leak. Furthermore, the repair is chemical resistant and deflects roots. We recommend this technology whenever possible, as the repair can last a century or more.
WHY CALL HALL'S PLUMBING FOR YOUR WATER LINE REPAIR IN STATESVILLE, NC?
When you choose Hall's Plumbing for your plumbing repair, you get a team of qualified plumbers. We remain committed to excellent customer service and take on all plumbing jobs, big and small. Customers love our workmanship and professionalism. We arrive on time and treat your home and family with respect.
Our company offers several plumbing services to ensure we meet your needs. Trenchless pipe repair and replacement are two services that will add value to your life. We provide many others. Our team can help you with any questions and concerns about your home's plumbing system.
Are you experiencing issues with your water line? Don't wait until the problem gets worse! Contact the experts at Hall's Plumbing online or call (704) 878-0039 for fast and reliable water line repair and replacement services.
---
At Hall's Plumbing, our plumbing contractors proudly serve Statesville, Mooresville, Iredell County, Kannapolis, Conover, Newton, Mt. Pleasant, Maiden, Taylorsville, Davidson, Sherrills Ford, Denver, and Terrell, North Carolina.